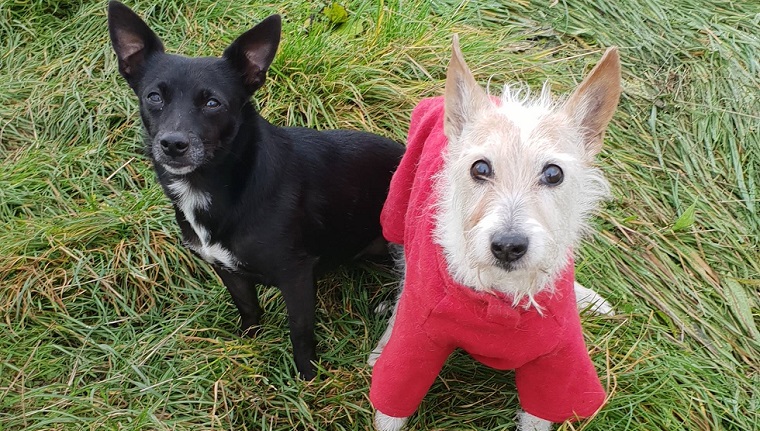 6 Ways to Keep Your Hound Healthy in 2019
We humans love to make new year resolutions. Many of those are about sorting ourselves out; streamlining and tweaking our lives to make sure we are healthy, happy people. So, whilst you are planning your new exercise plan or thinking about what you can do to eat better, spare a thought for the pooch in your life. When the year gets going, and our lives become busy again, good habits for our dogs can go by the wayside. Now the new year is here; the perfect time to take a look your dog's lifestyle, and to tweak a few things to ensure that they are as happy and healthy as you are. Here are a few things for you to think about…
1. Weight
Keeping your pet at a healthy weight is super important. Dogs that are overweight, or underweight, are far more prone to illness than the animals kept at an appropriate weight. Therefore, it is a great idea to have a frank and honest chat with your vet about your dog's weight, and to get them to teach you what to look for when monitoring it at home.
2. Diet
Which brings us swiftly on to out next point; diet. Feeding your dog a varied and nutritional diet not only looks after their weight, but has a massive positive effect on their mood and their relationship with you. It's easy to fall into a habit of convenience with diet and feed your dog the same old stuff every day. Every single dog is different, so it really pays to put in a little more effort to ensure their diet is the best and most appropriate fit to their breed and personality.
3. Exercise
Regular exercise is a huge ingredient in your dog's wellbeing. Dogs are, in general, built to exercise; to run, tussle and play! It does more than keep them fit, exercise really strengthens your friendship with them, and is hugely important when it comes to socialisation.
4. Mental Health
Socialisation is the key to your dog having excellent mental health. This is done by ensuring that they regularly interact with others, both humans and dogs. This is why walking them in a local park is great; lots of opportunity to make new friends. Another great way to do this is by using a creche service. If you haven't checked out our own creche services then why not come on down and try a half day, a wonderful way to let your pet interact with others.
5. Grooming
We promise this isn't just a frivolous thing! Yes, grooming does often involve some fancy dog shampoo and a slick haircut, but it is so much more than that; it plays a vital part in canine health. Amongst other things it helps to identify problems early on, improves the quality of your dog's coat and helps to reduce any stress they might be feeling. For more information about the benefits of grooming check out our recent blog article.
Make sure you get your dog seen by your vet at least a couple of times a year. It doesn't hurt to have them checked over. Your dog can't always communicate to you when something is up, so regular visits are a must.