Julia
Founder and director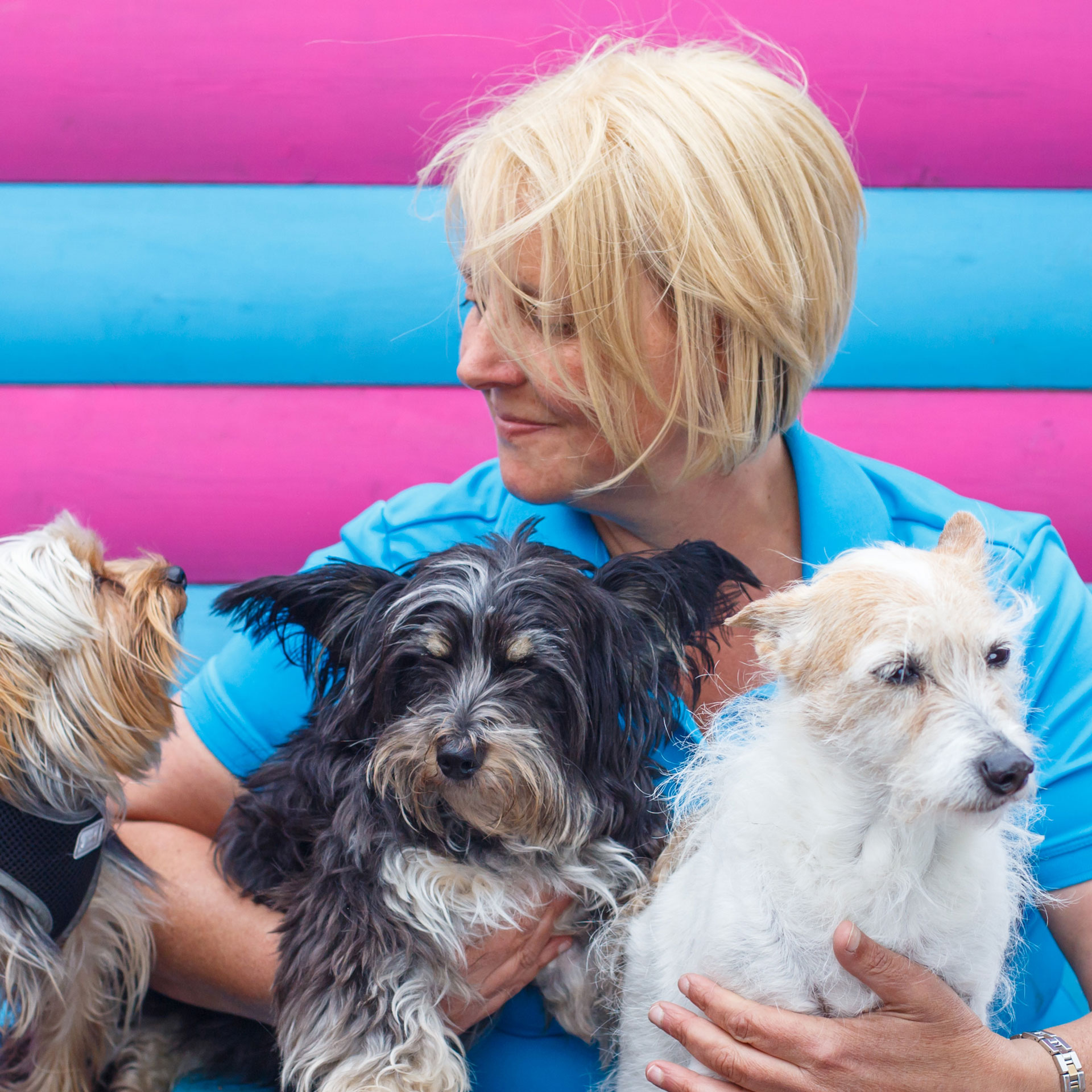 I started Tails in the Park dog walking service in 1999 and worked through all the trials and tribulations. I knew I had to diversify which is how Tails in The City was developed.
Adriana
Team Leader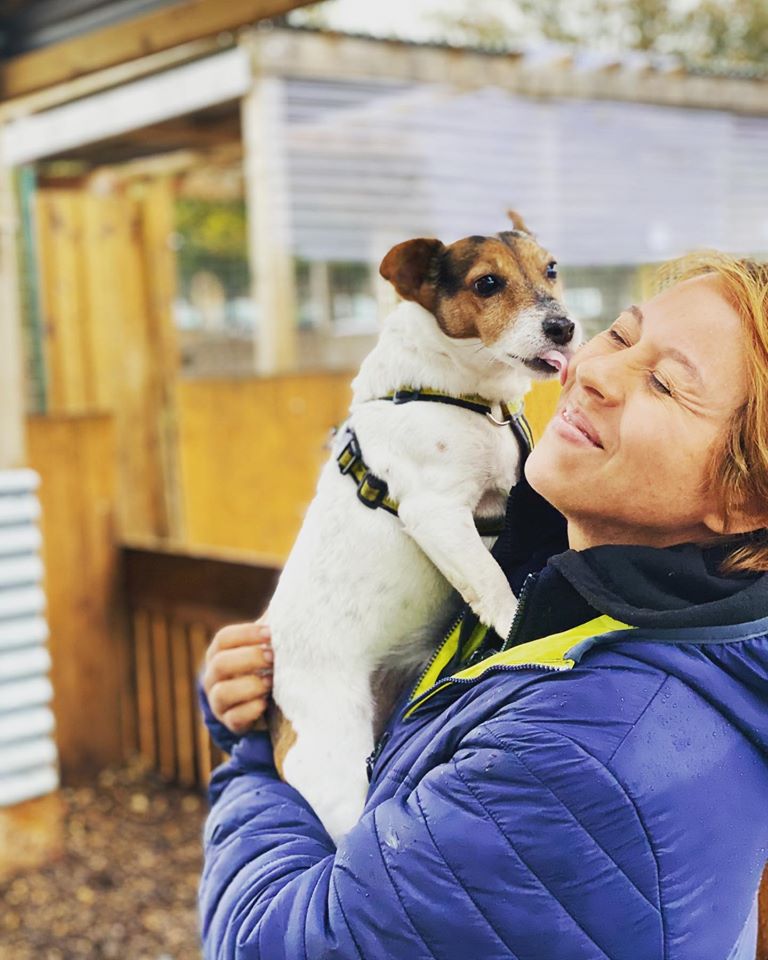 Julia took a chance on me and started me as and apprentice. Two years in the company has provided me with unvaluable experiences and has sparked qualities and skills leading to the role as Team Leader. I am proud to be part of such an excellent and dedicated team. Working with dogs is the job I didn't know I needed and I don't see myself doing anything else!
Stuart
Dog Handler / Driver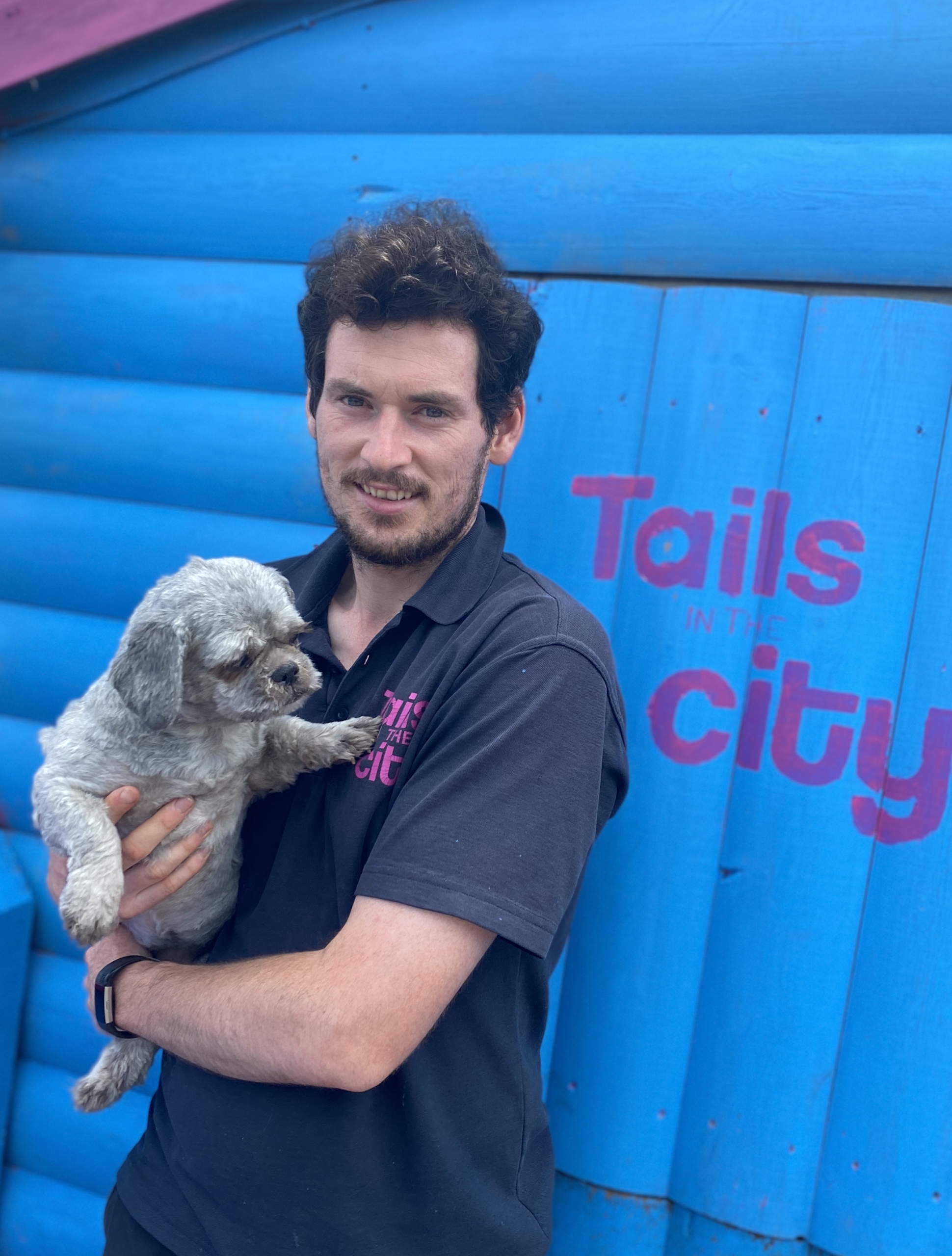 I developed my skills working at kennels and obtained my Canine First Aid. I have worked with Tails in the City for over two years and gained my Level 2 in Animal Health and Welfare. Driving excited dogs to Tails and taking them home tired and content after a fun day with us, is one of the highlights of my job!
Megan
Dog Handler/ PR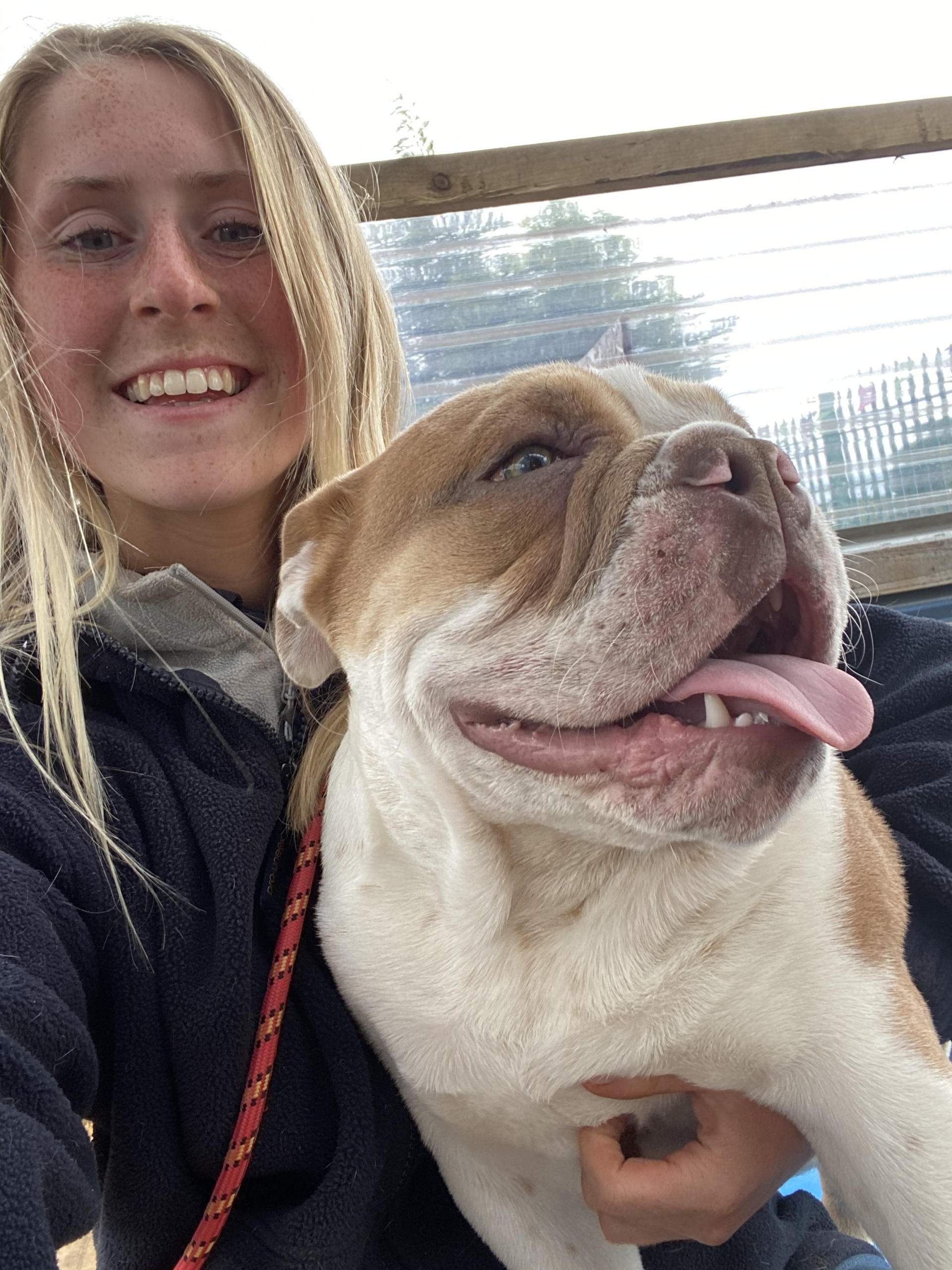 I gained experience and developed skills in various dog settings like kennels, dog walking, dog training and pet sitting throughout my education. While studying my degree in Animal Behaviour and Welfare BSc with Chester University I volunteered for Tails in the City and got offered a job to be part of the dream team. I have now been here a year and wouldn't look back!
Hannah
Dog Handler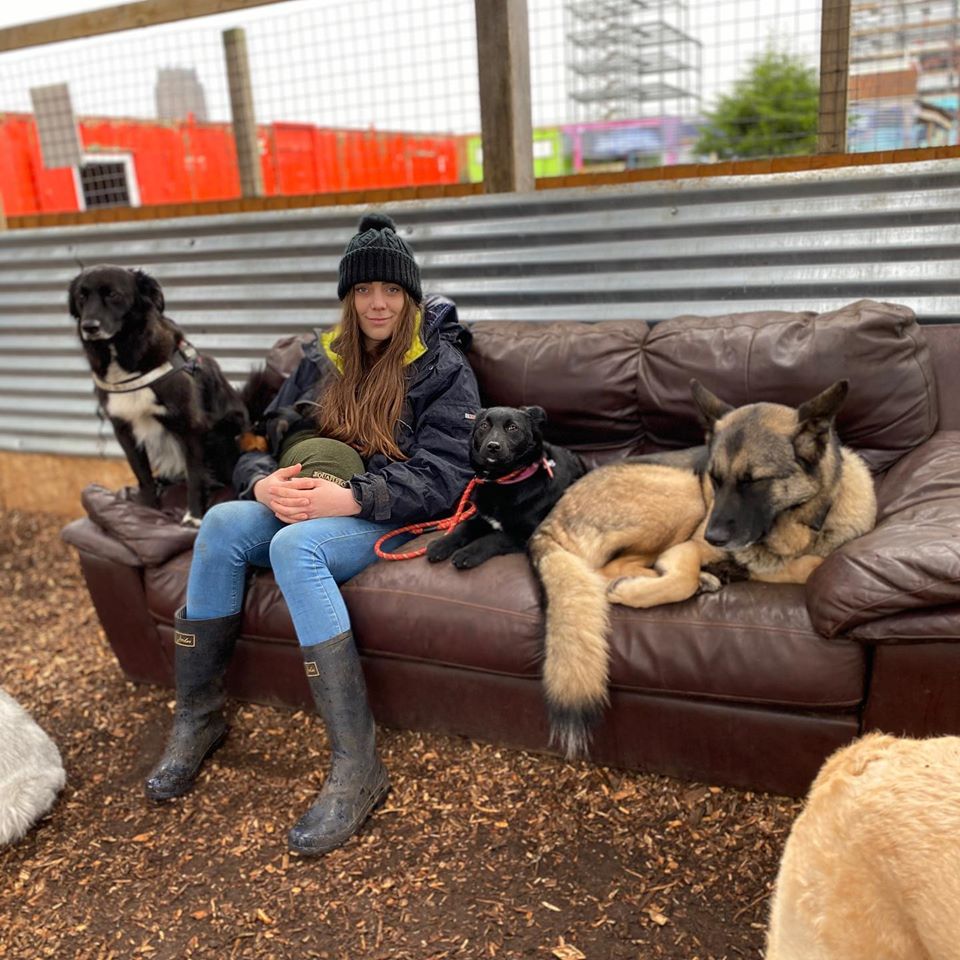 I grew up in a farm and animals are part of my life. It made sense to me to follow a career path within the animal based industry. I have been lucky enough to be able to study veterinary and work with animals. I have been part of Tails in the City for just over a year and it has tought me so much about dogs beyond the theory.
Gintare
Dog Handler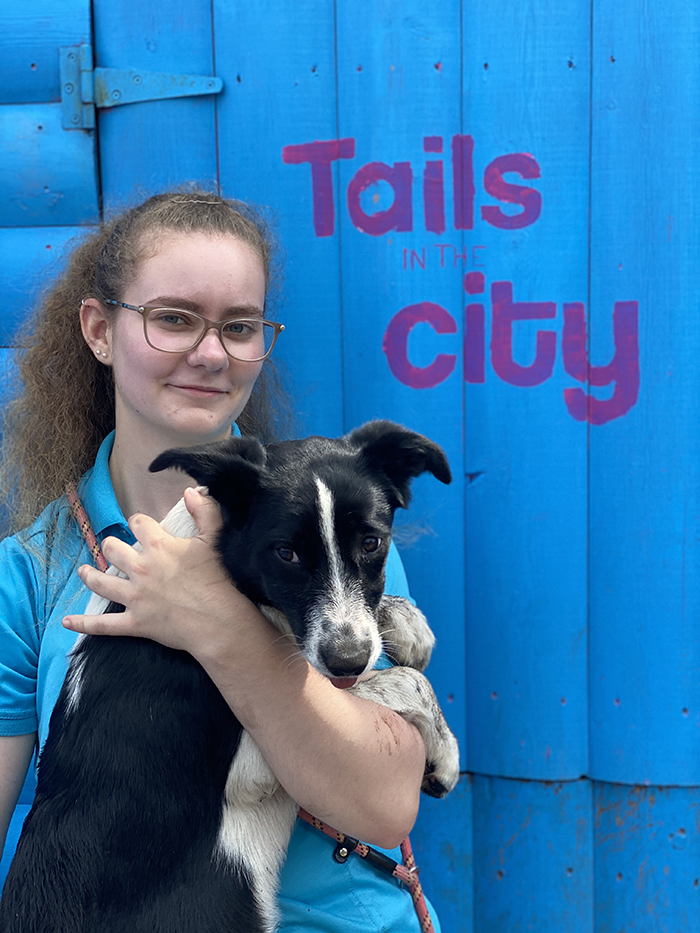 My experience with dogs (mainly large breeds) began from a young age. I always knew I was going to work in the animal based industry. During my second year of Fdsc Canine Behaviour and Training with University Centre Reaseheath. I started to volunteer at Tails. My dedication and desire to learn and improve my knowledge led me to a position at Tails in the City.