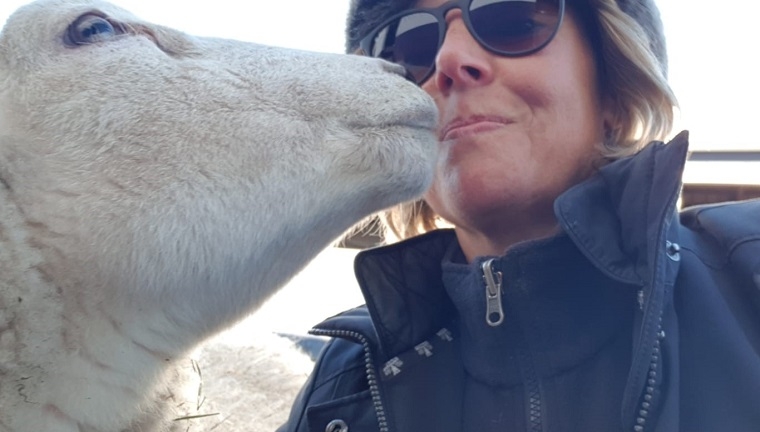 Tails Team Raise Over £350 for Halewood Animal Charity
Tails in the City is proud to announce that we raised over £350 for the Shetland Animal Rescue in Halewood. Tails in the City staff ran the 5K Liverpool Santa Dash in December in aid of the animal charity that provides a safe and loving home for over 80 ponies and other animals.
Shetland Animal Rescue is a registered charity run by volunteers and is funded 100% by donations. Founded over 35 years ago, it currently cares for over 80 rescue horses as well as pigs, goats, cats, ducks, cats, dogs and chickens. Formerly a working farm, the rescue centre consists of 35 stables set in nine acres of land. However the premises do not provide sufficient space for the amount of animals they care for, so they also rent a further 34 acres from nearby farms and factories.
Community and animal charity initiatives
As well as providing a range of dog day care services, Tails in the City is committed to supporting community initiatives including supporting local animal charities. Shetland Animal Rescue was brought to owner Julia Henderson's attention by a member of her staff. Julia and the Tails in the City team then decided to enter the Santa Dash to raise much needed funds for the charity. Julia explains:
"The shelter is doing an astounding job supporting hundreds of rescue animals. Our philosophy at Tails in the City is to do as much as we can to help other local organisations who support animals. As well as raising funds for the animal charity, we hope that our efforts have helped raise awareness of the sterling work they do, and that others will follow our lead in offering support."
Team visit animal charity
Julia and the team visited the rescue centre recently to meet the animals and also the owner Sarah Mackenzie. Sarah explains what the monies raised by the Tails in the City team will go towards:
"We are very grateful to Tails in the City. We rely totally on donations and caring for so many animals means our costs are high. £10 feeds one horse for a week – and we care for about 80 horses at any one time! And then there's all the other animals to feed plus rent and veterinary fees. The money raised by Tails in the City will cover the rent for one of our fields, as well as salt licks for the horses and food for the ducks and goats. Thanks to everyone who ran the race or made a donation"
To find out more about Shetland Animal Rescue or to make a donation, visit www.shetlandanimalrescue.com