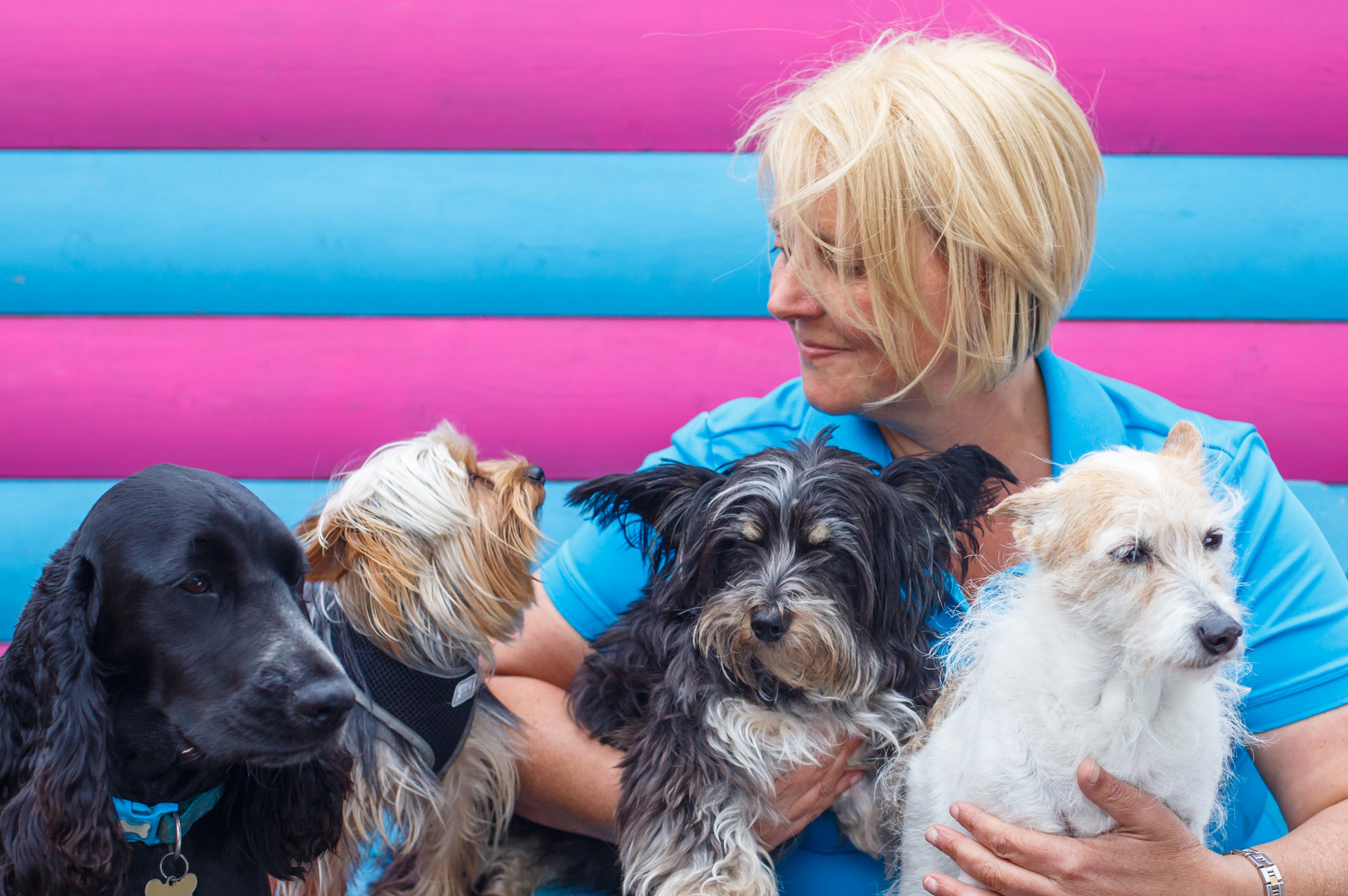 A bit about me
I started Tails in the Park dog walking service in 1999 and worked through all the trials and tribulations. I knew I had to diversify which is how Tails in The City was developed.
Likes
I like walking, going out on my bike, gardening, cooking, I like backgammon when I get chance to play. I like visiting new cities and meeting new people.
I like developing the business and all the challenges that come with that.
Dislikes
I don't like seeing dogs misunderstood
Best thing about working for Tails In The City
Going to work and feeling loved by all the dogs is the best feeling.
Favourite dog breed
All dogs have unique personalities and I like them all above and beyond.
Funny dog story
Not so funny really but one winter a dog got stuck and became trapped on the ice, it became obvious that I was the one to go in and rescue the dog. I got wet up to my chest and I was quite far away from home at the time so I had to then travel 20 miles soaking wet and freezing but I knew that when I got home the heating was on and I'd made a fire early that morning so all I had to do is light the fire and soon I'd be warm. However when I got home the heating had broken down and the house was bitterly cold but that was okay because I just needed to light the fire which I did. I fell asleep on the couch and when I woke up the whole living room was black with smoke because the chimney was blocked! "Oscar" (the dog) on the other hand slept it off in the comfort of cosy warm home!!!