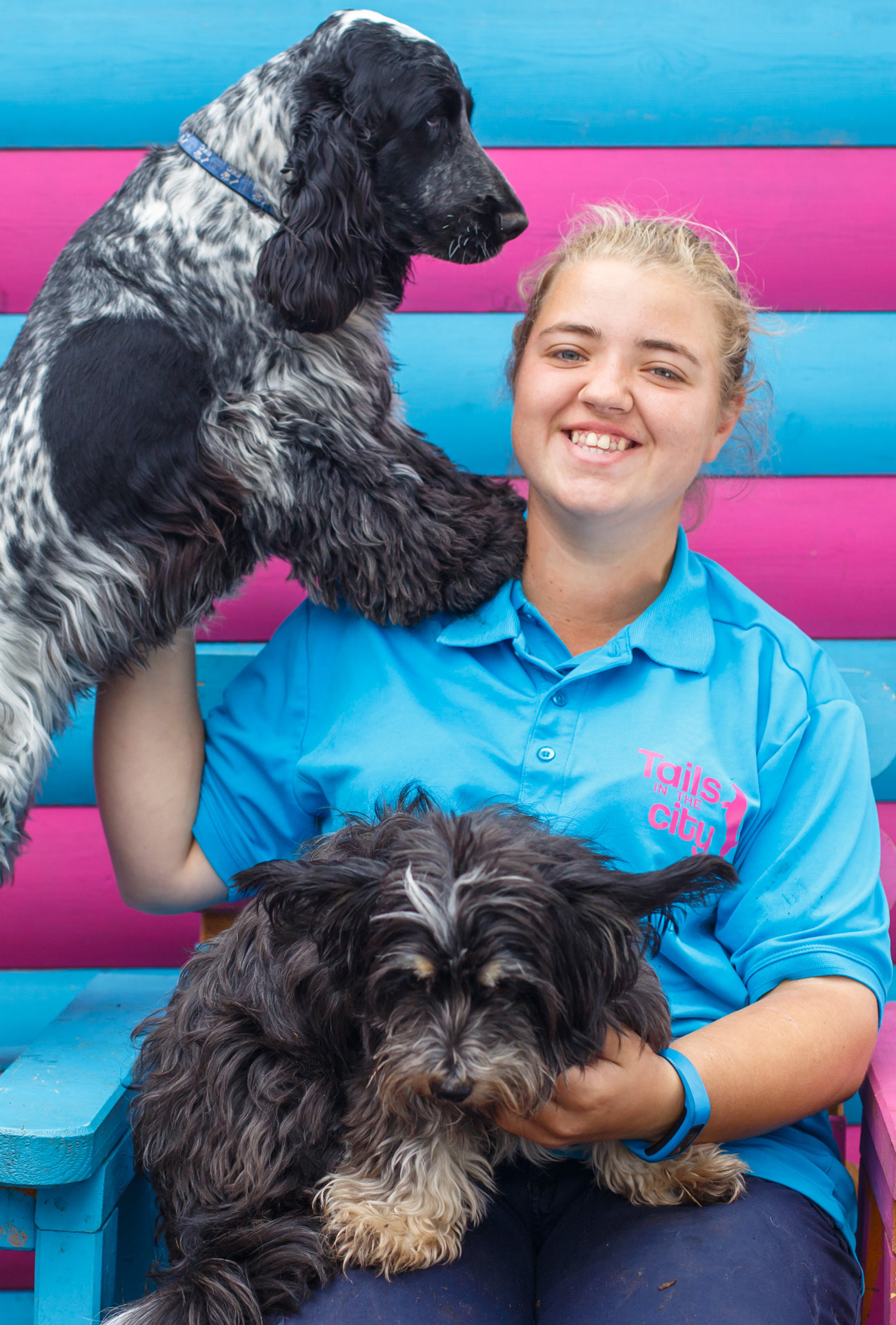 A bit about me
I'm the youngest member of staff at Tails In The City. I studied Animal Care in college and volunteered at Tails during this time. I have two dogs of my own a Jack Russell and a Jack Russell Cross. I am currently looking for more courses to expand my knowledge on the canine world.
Likes
Dogs, horror films and ice cream
Dislikes
Spiders
Best thing about working for Tails In The City
My favourite thing about working at Tails is of course the dogs but also that we are a family and look out for one another.
Favourite dog breed
My favourite breed of dog is a Jack Russell because they remind me of myself, sweet with a cheeky streak. They are very independent and loyal.
Funny dog story
The first time we took Bella to Crosby beach. She ran straight over to one of the iron men and lay on her back asking for a belly rub. Everyone watching laughed.